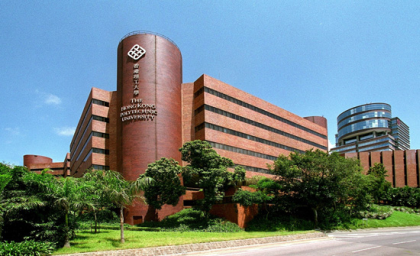 I've been a Lecturer at The Hong Kong Polytechnic University for over ten years.
Present
DICE: Design, Innovation, Creativity, Entrepreneurship
I designed and currently deliver a startup-oriented curriculum for non Faculty of Business students Practical Entrepreneurship that ties important themes and elements from Design, Innovation, Creativity & Entrepreneurship (DICE) across 88 integrated one-hour modules. DICE was initially designed for delivery within a 2-year Masters program or a 4-year Undergraduate program, but its modular nature means it can also be configured to address the Innovation, Creativity and Entrepreneurial needs of business, NGO, NPO and Government from a Design Strategy perspective.
Graduate Level Lecturer
I teach a wide range of courses at the graduate level at PolyU: Project Management and Business Model Development at the School of Design. Entrepreneurship at the Faculty of Business. Electronic Commerce at the Department of Computing.
Vocational Level Lecturer
I also deliver Practical Entrepreneurship outside of the University milieu at a variety of Incubators, Accelerators, Co-work Spaces, Community Centers, Clubs and Institutes. Due to the highly modular and (mostly) stand-alone nature of the components of the program, its modules may be strung together to construct a near-infinite variety of flexible credit or non-credit courses of varying durations suitable for faculty, alumni or members of the general public interested in raising their awareness and sharpening their Entrepreneurial skills.
School of Design::Visiting Lecturer
Here are the courses that I have designed and delivered for the School of Design:
-
PM: Successful Project Management
-
HERO: The Entrepreneurial Journey
-
SLP: The Startup Leadership Program
-
4D: Interactive Multimedia Environments
-
SURROUND: Designing Emotionally Affective Soundspaces
2011 - 2012
PolyU M-Lab::Startup Mentor
In 2011 I attended a Startup Weekend event being organized by BootHK. At that time I created and developed (with a team of two others, Stephen and Devon) an organization called VoteCSR. We were one of 8 finalist teams for that weekend. As I am en experienced entrepreneur, many of the other teams were asking me for help with their concepts. My participation in this manner attracted the attention of the management of M-LAB and they asked me if I was interested in becoming a permanent mentor in the form of working at M-LAB as an Entrepreneur in Residence. I was only too glad to take the role on.
2002 - 2004
Department of Computing::Visiting Lecturer
As a result of my performance as a Keynote Speaker, I was also invited by the Chair of the Department of Computing of POLYU to deliver a course in their Masters of Science in Electronic Commerce program in early 2002. I taught eCommerce Technologies at POLYU for the next two intakes.
Sun Wah Pearl::Instructor
My involvement with POLYU first started in 2001 when I was invited by Sun Wah Pearl to deliver the keynote speech at the first ever Hong Kong Linux Symposium. I was pleased and honored to do this. The event went well and I was subsequently invited by Sun Wah to prepare and deliver the first Linux Professional Institute Course course in Hong Kong which I did in the summer of 2002.
1999 - PRESENT
Microsoft::Instructor
I have been a Microsoft Certified Instructor since 1999.

I am qualified to deliver Microsoft Curriculum for the following certifications:
Microsoft Certified System Engineer (MCSE)
Microsoft Certified Database Analyst (MCDBA)
Microsoft Certified Professional (MCP)